1964 Buick Color-Trim Book Exterior and Accessories, Exterior Colors, and Top Fabrics
The booklet scanned below snaps into the binder rings on the right side of the dealer book and flip bottom over top as opposed left to right.
For the General Information and Interior Fabrics, click here.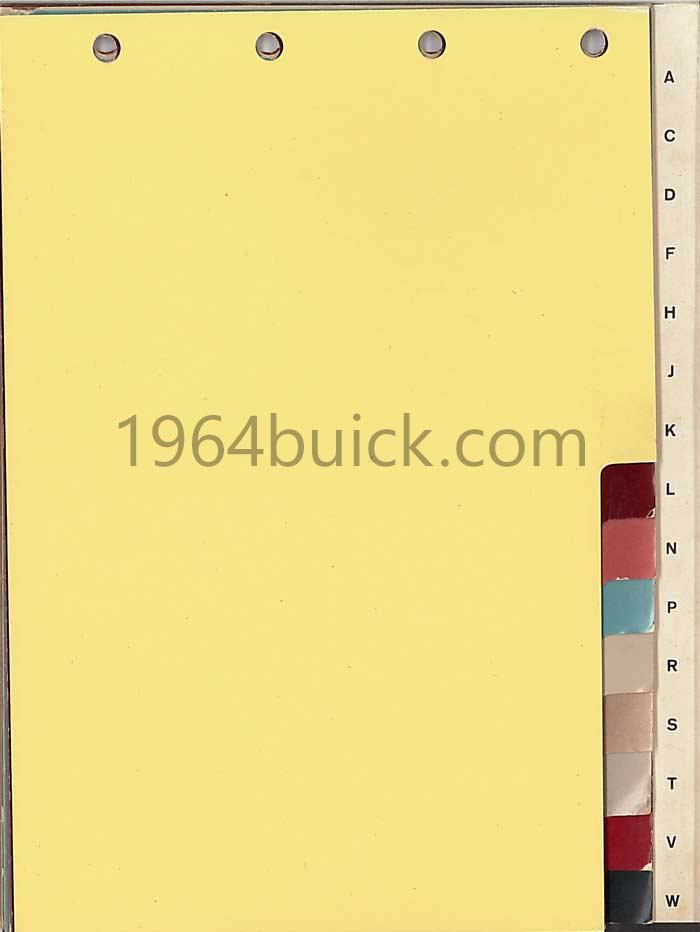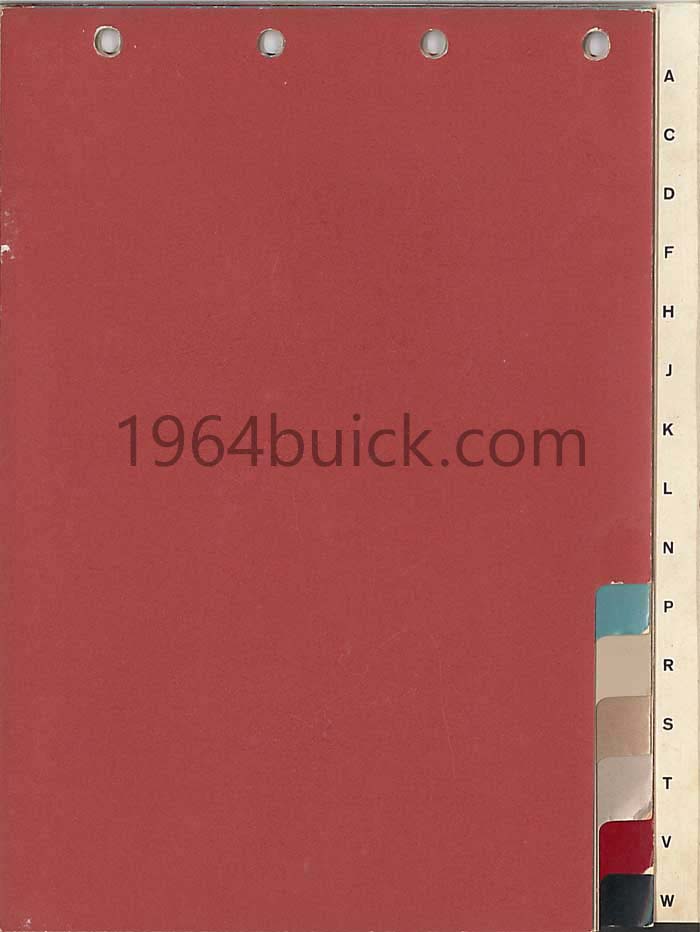 Below is an example of how the transparency system worked, with the see-through Wildcat sheet in front of the color Tawny Mist.